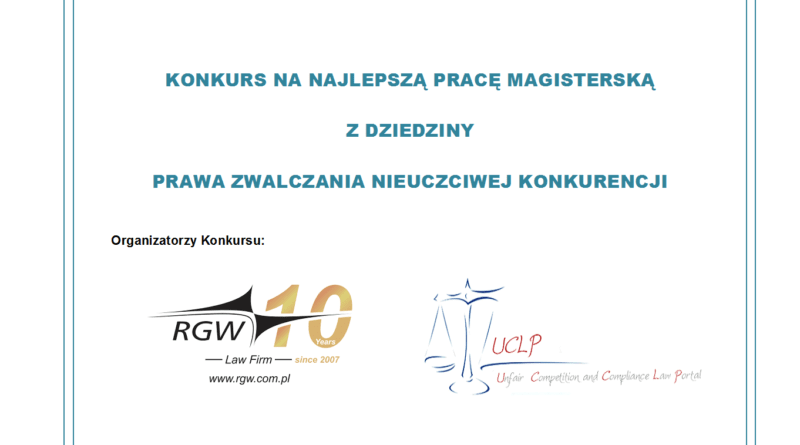 The Law Firm RGW
Rocławski Graczyk i Wspólnicy Adwokacka Spółka Jawna
together with
Unfair Competition & Compliance Law Portal
would like to announce the next edition of the competition for the best master's thesis in the field of the
law on combating unfair competition.
The competition is open to law graduates who defended their thesis after 1 January 2016.
Closing date for submissions is 15 September 2017.
Also in the II edition of the competition an attractive award awaits the winner as.
We invite you to participate!