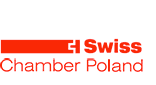 On 18 March 2014, a breakfast meeting will be held about "Criminal law audit – diagnostics of company management in terms of criminal liability" organized by the Polish-Swiss Chamber of Commerce in cooperation with the Law Office RGW.
During the meeting, selected issues will be discussed concerning offences against trading. The speakers will refer to specific regulations of the Polish criminal economic law in the context of criminal liability of persons managing a company and present methods for uncovering infringements in company management, and first of all principles of conducting a criminal law audit.
The meeting will be held between 9:00 and 11:00 a.m. at Sheraton Plaza (hall Rubens) at ul. Prusa 2 in Warsaw. The meeting will be conducted in Polish.