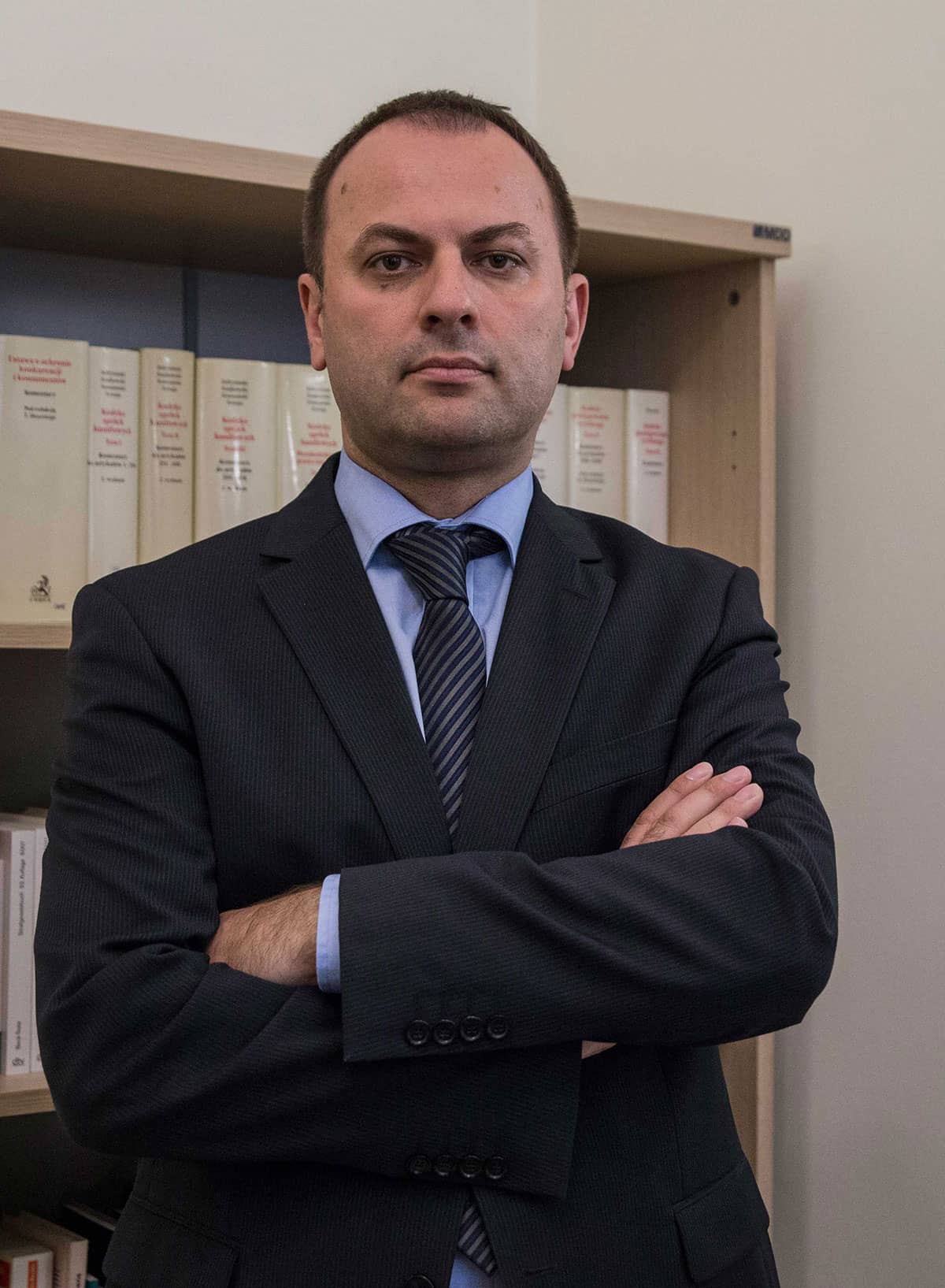 WOJCIECH ROCŁAWSKI
Rechtsanwalt & Legal adviser
Wojciech Rocławski has been a German advocate (Rechtsanwalt) since 1999, currently entered in the roll of lawyers in Berlin, and a Polish legal adviser since 2003, entered in the roll of legal advisers in Warsaw.
Mr Rocławski is specializing in the commercial law, with particular reference to commercial companies and contracts law. He provides advice on transactions of the M&A type, project finance, acquisition of companies, trade in shares as well as mergers and demergers of business entities. He arranges business transactions, conducts negotiations and has wide experience of matters relating to business practices.
Mr Rocławski is actively involved in providing legal services in respect of large projects and advises entrepreneurs on their current legal problems. He handles cases before the President of the Polish Office of Competition and Consumer Protection (cases under anti-trust law), inter alia involving abuse of dominant market position and agreements restricting competition. He also represents Clients in proceedings before relevant authorities and courts of competition protection in the European Union.
Being a German advocate and a Polish legal adviser, Mr Rocławski is involved in many complex international transactions where both legal systems and the European law are applicable.

The Clients receiving the legal assistance provided by Mr Rocławski are active in many sectors of economy, in particular in chemical business, logistics, energy, media, telecommunications, and also in the sector concerned with the issues relating to environmental law. The issues of renewable energy sources take a special place within the range of Mr Rocławski's interests.
At the Law Office RGW, Mr Rocławski heads the Commercial Law Team. The Team has developed a consistent programme to serve entrepreneurs aimed at providing Clients with harmonized and comprehensive legal aid, including aspects of tax consultancy.
Mr Rocławski is a lecturer at the college Institut für Umweltmanagement an der ESCP Europe Wirtschaftshochschule Berlin.
Wojciech Rocławski is a graduate of the Law Faculty of Freie Universität in Berlin, member of the Berlin Bar Association, the Warsaw Association of Legal Advisers and the German Bar Association (DAV).
Mr Rocławski is a general partner in the Law Office RGW.
Contact: w.roclawski@rgw.com.pl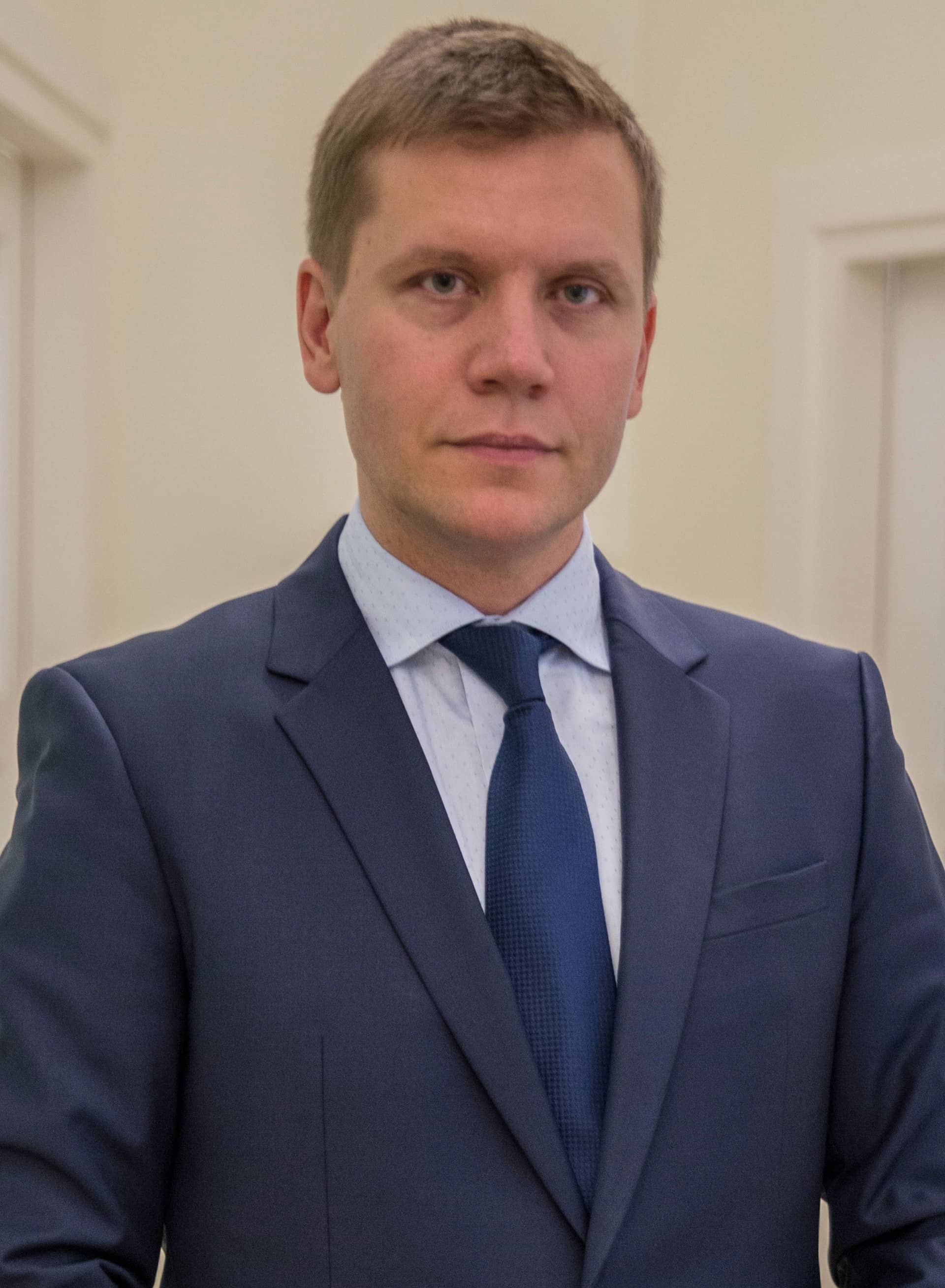 PIOTR R. GRACZYK
Advocate
Mr Piotr R. Graczyk is an advocate. He is legally empowered to represent clients in lawsuits Mr Piotr R. Graczyk is an advocate. He completed his legal training and passed professional bar examination in December 2005, being entered in the roll of lawyers in January 2006.

Mr Graczyk has long-standing experience of broadly understood economic law, and in particular economic criminal law. Mr Piotr R. Graczyk represents highly specialized companies in penal proceedings in cases involving combat against unfair competition. In addition, he provides legal aid at the stage of preparatory and judicial proceedings to companies aggrieved by white collar crimes. In proceedings involving unfair competition, Mr Graczyk prepares and plans thorough legal aid taking account of the nature and manner of asserting claims also by means of civil law action. Mr Graczyk's experience in cooperating with high technology companies ensures consistency and uniformity of the legal aid provided by him.
Matters involving business fraud have become the central part of Mr Graczyk's activity, and this specialization makes the Law Office RGW recognizable in the market as an entity with direct relevant experience. The greatest strength of legal aid in this area is that clients are provided with thorough consultancy. Mr Graczyk is also giving seminars for entrepreneurs belonging to the Polish – Swiss Chamber of Commerce on combating unfair competition. He is editor in chief of the Unfair Competition and Compliance Portal, which is devoted to the Polish, German, French and European unfair competition law.
Moreover, Mr Graczyk has long-standing experience of legal consultancy for corporate Clients. Mr Graczyk's experience in the area of company law includes drafting partnership agreements, articles of association, making arrangements for general meetings as well as giving opinion on transactions involved in joint-venture projects, including those concerning transfer of new technologies.
Mr Piotr R. Graczyk is a law graduate of the University of Warsaw (summa cum laude), American Law Studies of the University of Florida, G. Lewin College of Law, USA, a scholarship holder of DAAD Deutscher Akademischer Austauschdienst – Universität Saarbrücken, Germany, a member of the Lódź Bar Association. In 2012, he completed Postgraduate Criminal and Ecomic Law Studies at the Jagiellonian University in Cracow.
Mr. Graczyk was also an Arbitrator of the Arbitration Tribunal for Sport at the Polish Olympic Committee and a member of the Committee of the Tribunal during the period from 2012 through 2015. He has been appointed as an Arbitrator and a Secretary of the Tribunal for the next period from 2016 to 2019.

Mr Graczyk is a general partner in the Law Office RGW.
Contact: p.graczyk@rgw.com.pl