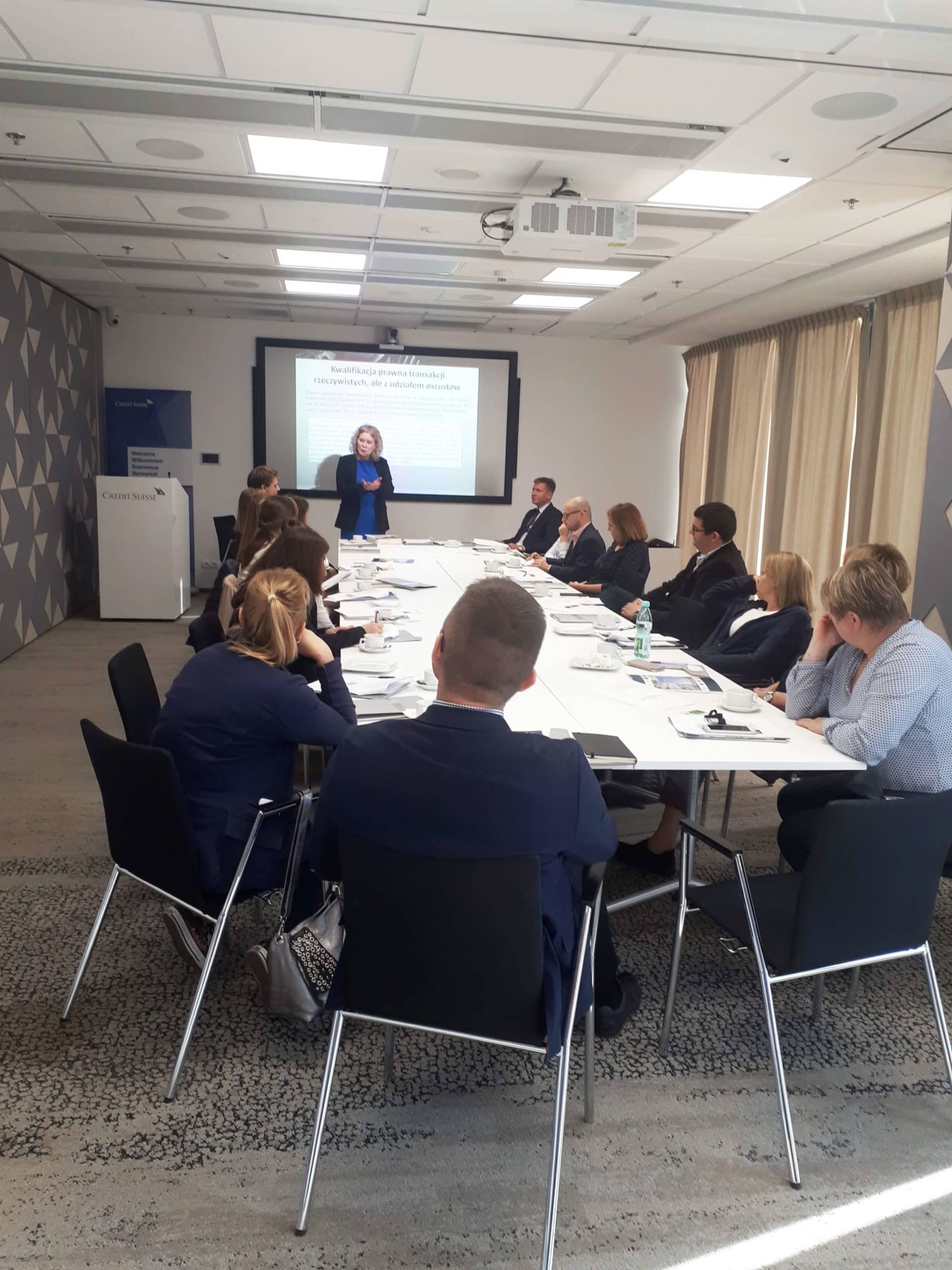 On 16 October 2018, a meeting concerning the subject of tax inspection and penal risks related to VAT took place. The meeting was part of the CFO-Forum that is organised by the Polish-Swiss Chamber of Commerce on a regular basis.
The meeting was held by Mr Piotr R. Graczyk from RGW Law Firm and Dominika Cabaj who is a tax adviser.
Representatives of the firms that are members of the Chamber found the subject of the presentation very interesting.
During the presentatioon, the following topics were discussed:
changes in the organisation of tax authorities – establishment of National Revenue Administration and the practical significance of these changes for entrepreneurs
the course of inspection carried out by tax authorities – a case study based on the inspection carried out by the Head of Mazovian Tax Office and other inspections
practical advice on inspection carried out by tax authorities
principles of liability in the event of committing tax offences related to unreliable issuance of invoices
liability resulting from the Criminal Code in the event of unreliable issuance of invoices – new types of offences.
There was also an opportunity to ask questions and discuss issues related to tax inspection in practice.
For those who were not able to take part in the meeting due to the limited number of participants, we upload a presentation titled "Fiscal and tax control in practice – tax authority proceedings in the event of detecting irregularities. New penal and fiscal risks related to the tax on goods and services." [in Polish language]